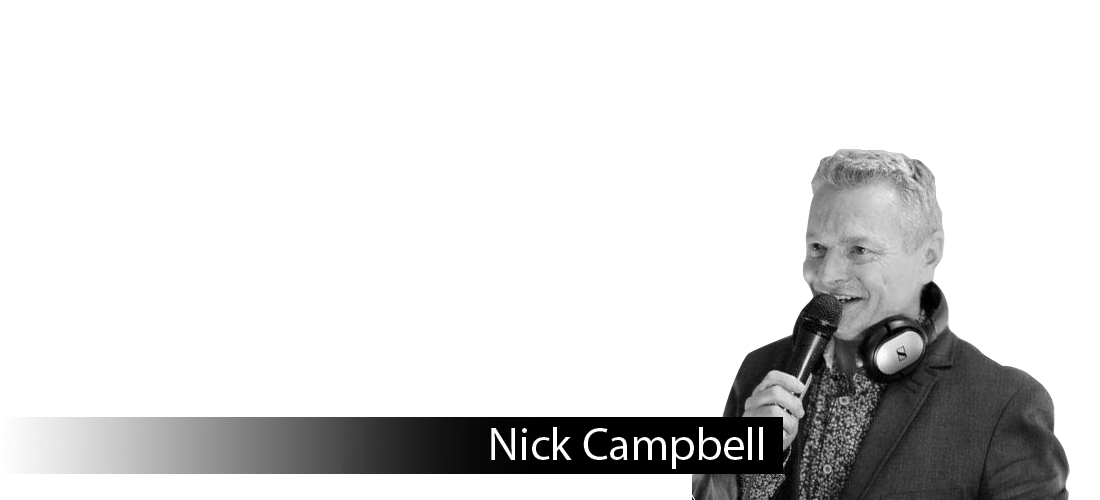 Very experienced DJ – Bars, Clubs and Functions for 18 years in North West UK. A Mixing DJ with a vast collection and love of all genres of music and all the current and old school floor-fillers!
Works with party and wedding planners to choose exactly the right music prior to the event and the ability, flexibility and confidence to adapt to what is right on the night..
Many happy couples have kindly posted reviews on "Hitched" (click the badge) and via emails which are included in the blog and DJ comments. 
Booking a DJ for your event
Obviously email / chat to DJ's to check they understand what music you want. The agreed fee should include everything; PA and lighting. DJ may add on some travel expenses if an overnight stay is involved or its over 50 miles away, this should be agreed at time of the booking.
The more you can help the DJ the better as you know who is attending whereas he will be meeting them for the first time. Obviously good DJs will suss the crowd out anyway but any pre advice on what you KNOW would go down great with your friends helps. Think about who is attending and what you think everyone will like – maybe there are some classic tunes you and your friends used to jump around to at uni? The guys too,  usually have some shared "guilty pleasures" from back in the day!
Just because you have a wide age range of attendees doesn't mean you can't have some belting tunes later on, a 4/5 hour gig should allow for you to have great tunes as well as some funky  classics earlier on for the whole crowd. So it doesn't have to be  "cheese" central all night as there's plenty of good stuff from the 50s to now to play!  DJs need PLI and Patt tested equipment and may need to email this to the venue.
As for the venue; check what time music ends and be wary of any vagueness in that area!! Do they have a set time when the music has to be turned down because of other residents staying in the hotel? Is there a problem with nearby residents or farmers ("…the music is upsetting the cows!…") Is there a DB meter installed and does it automatically cut off the electricity?
If they have a db meter and you like your dance and indie played at a bar/club volume then consider another venue as it's often set too low or not taking into account all the guests soaking up the sound. Djs generally arrive around 6- 6.45 to set up for the evening party and may require couple of covered tables from the venue. If you feel the room lacks atmosphere and there are chunks missing out of the portable dance floor (oh yes) you may want to look into hiring in some "up lights". The venue may have a local supplier for this.
Nick Campbell
Here we go ... Erm....yes hit the buffers again didn't we ?! So, gigs are shuffling forwards again for the third time. I haven't charged any extras just shifted the deposit onto the next date! [...]
Nick Campbell
2019 halfway done-I loved Bluedot festival this year if not the mud! Kraftwerk 3D! New Order sounding incredible ,John Grant, Hot Chip, Jon Hopkins, State 808..Hac Classical was a great night too- a younger crowd [...]
mate Just wanted to say you did an absolutely sterling job last night. It was brilliant. Ill be recommending you to any friends for the future. Ill send you a proper reference over after we get back from honeymoon but just wanted to drop you a mail to say we were really happy and thank you for a brilliant night. Cheers Rick
Nick Thanks so much for your fantastic set! It made the night for us, and I've had friends and family raving about how good the music was. Best. Jon
Nick, You were fab, so happy we booked you, everyone loved the choices of tunes played!! Will be recommending you!! Gill x
Hi Nick, we are just sunning it in Barbados on our honeymoon but will be more than happy to do you a glowing report once we are back! We had a great time and everyone commented on how good the music was. Thanks again and we will be in touch soon!
Hi Nick. Just wanted to send a rather belated thank you – you DJ'd at our wedding reception at Walton Hall on April 27th. We were the ones whose first dance was abruptly curtailed by our screaming 3 year old! That aside, it all went really well, and so many of the guests commented on what great tunes you played, you got it just right. Anyway, on behalf of all the guests, thanks again for a great night. All the best
Dj Review 13/4/13 Styal Mill "Nick was an exactly what we were looking for, we didn't want the typical wedding DJ, playing typical wedding music. He sourced all the music we asked for, and had every tune requested on the night. The dance floor was heaving all night. We wish he could DJ all our parties, the quality of mixing would definitely go up! – Rich & Hannah"
Hi nick, Just wanted to say a big THANK YOU for helping to make Saturday so special for us. We had a great time and our guests did too. I hope you enjoyed playing at our wedding!!! Regards,
Nick was an absolutely fantastic DJ and gave us an evening to remember. He kept the floor filled all night with a great variety of songs from our selection and a few of his own choices, keeping all the guests happy. I don't think a single person failed to dance – even those in the 80 plus generation got up. We have had many comments such as 'best DJ ever' – all our friends commented on the great music and praised Nick. He was professional and friendly and showed great skill and talent without a hint of self-importance. We were a little worried that having a DJ rather than a band, with no other evening entertainment, might make the 'night do' a little dull or not keep everyone happy, but those fears were ungrounded and everyone had a great time. We would recommend Nick to anyone.
Hi Nick,
its Andy (you played our wedding at the Ashes in Endon). We have just got back from our honeymoon and we just wanted to thank you for playing. You were perfect and since then we have spoke to alot of guests and they all said that you were excellent. Thanks again, all the best, Andy and Heather
Hi Nick,

Hope you're well. I just wanted to say a huge thank you for doing our wedding on the 1st October. Everyone was up dancing which is exactly what we wanted and we had the most absolutely amazing day. People keep telling me how great the music was which is all down to you. I think we might see you again next year by the sounds of it so maybe I'll get to have a proper chat with you, not being in demand as the bride that day!

Let me know if you need a testimonial for your website or anything. Happy to do it.

Thanks again and best wishes
Hi Nick
Just wanted to drop you a quick note to say thanks very much for the brilliant job you did at our wedding on 23rd October at Belle Epoque. We enjoyed it so much and everybody commented on how good you were and what good music was playing. It was just perfect and I couldn't drag myself away from the dance floor all night!

Thanks again for making it such a great night.
Hi Nick,

We got back of honeymoon at the weekend so thought we'd drop you a line to say we had a fantastic time at our wedding, you did a great job. Everyone was up dancing right till the end. You crop up in some brilliant photos too!

If you ever want a testimonial or anything then drop us a line. Your booked for our friends wedding on at Mottram Hall so see you there.
Cheers
Hi
Just wanted to say a huge thank you for making the party ssssooooooo brilliant, Nick you when beyond the call of duty in difficult circumstances , it was very much appreciated
Please always stay as motivated and hardworking as you are there are not enough can do people left in the world .Thank you once again
Warm regards
As I'm really into music, a wedding DJ was really important to me. After looking through a local wedding mag, which my wife picked up, we saw an article on Nick Campbell and decided to give him a ring and after hearing a demo mix CD we knew he was what we were looking for. If you after a DJ who can play traditional wedding music, along with dance (especially old school tunes from the early to mid 90s), funk and soul throughout the years, then Nick is your man. He'll belt out the classics from any era and keep people dancing, smiling and singing all night long.
As my Father-in Law commented, he has never seen a dancefloor so busy for so long, there were literally no quiet moments, and if it looked like it was going to happen Nick reacted perfectly with a change of tune. Without a trace of exaggeration, there must have been 30 odd people who have commented about how great Nick was, and without a single moment of hesitation I would thoroughly recommend Nick. Already my wife & I are already trying to think of the next event to celebrate so that we can recreate our wedding night, which was very nearly perfect….with the the 1am curfew being the only issue!!
Hope this is good for your website! Thanks again Nick, you were truly outstanding!!
Cheers
Stu
We just wanted to say a massive fat thank you for Saturday night. We had an absoulte ball on that dance floor!!!! All our friends kept coming up to us saying how great our DJ was. We were thrilled at having a full dance floor all night and you made that happen, thanks. We hope you had a fun night too.
Thanks again
I can not recommend Nick highly enough, for me choosing the DJ was one of the most important factors as I think music is what makes a good party. Not only is Nick technically a good DJ with an encyclopedic knowledge of music he most importantly understands the crowd he is playing to and adjusts the music to suit. All of our friends have commented about how good our DJ was (and a number of my friends are professional DJs) and the dance floor was full all night long which can be no higher praise. We had an amazing time at our wedding and the music really helped, to anyone looking for a party to remember then I recommend you speak to !
Thanks again, Nick.
Hi Nick,
just wanted to drop you a quick email to say thank you very much for Saturday – music was perfect and exactly what we wanted.
All the best for the future,
Hi Nick,

Just a quick note to thank-you for such a brilliant set on Friday. We have had loads of compliments on the music- from my 92 year old step-grandad to Claire's brothers London cool girlfriend. You really made the night, I think most people had at least a couple of dances and a hardcore never left the dancefloor. My Mum is still getting over her dance with Pedro (our Cuban friend) who made the night of one or two of the more mature ladies.

Hope you enjoyed playing for us and we weren't too demanding on the balance between old and new, funky and singalong. As you said, it was a pretty diverse crowd!

Thanks again.
Hi Nick
Sorry it has taken me so long to send you an email – the wedding seems like so long ago now!! I just wanted to say thank you so much for your excellent DJing!! we had the best night – as you probably noticed i couldn't stop dancing. Everyone i spoke to absolutely loved the music. I can't believe it went so fast!
Anyway thanks again – (and that was the best last song!!!)
Nick,

Last night was our wedding, so Michelle and I are biased, but we seriously loved your set the whole way through. Your enthusiasm was infectious and I really buzzed off it, especially since you had had to wait around for so long between arriving and finally starting. The wait was forever and we're sorry about that, if only because it meant you didn't get to play for longer.

As far as unbiased people go, every last one of our guests who was dancing had an absolute blast (just in case you hadn't noticed); they were all saying how much they loved the way you put it together. Everybody was gutted when 1a.m. came round and from what we gather there was a looong after-party in a couple of people's houses. We were tucked up in bed naturally – if we'd been one of the guests, we would have taken you with us, just to say thanks for the fun we'd had.

You had a tough act to follow because the band were superb, but you had no problem at all.

We cannot overstate how much we enjoyed it – and I was practically sober! Feel free to use this email as a testimonial. We'll definitely be recommending you – if we got married more often, we'd use you every time!

Thanks for everything,
Dear DJ Nick,
We just wanted to take the time to formally thank you on an excellent set at our recent wedding!
In the run-up to the big day you were incredibly accommodating, always trying to work to our needs. When this sometimes wasn't possible, for instance setting up the evening before the wedding, you always managed to come up with a compromise that worked.

You were professional, yet friendly and relaxed at all times and we think the busyness of the dance floor for the entire evening is testament to your abilities! From the start you completely got the style of music we enjoyed and did not disappoint. Every single person was up dancing for the majority of the night!

We cannot begin to tell you how many people have commented on the atmosphere and the many 'tunes' they got to hear! One guest (who isn't the biggest fan of weddings) asked if you would DJ at every event we go to as this was the first he'd ever danced at and enjoyed – High praise indeed!

Please find enclosed a few photographs from the day which you are more than welcome to use as you wish. Once again thank you for such a fantastic and high quality job – It was a pleasure and you really helped to make our day a memorable one!

Yours sincerely,
Dear Nick

Just wanted to say a very belated thank you for playing at our wedding last month. It was a really good night and everyone had a great time: the way you wove in the (sometimes slightly odd!) requests was great and they were all really chuffed to hear the songs they'd chosen!

Thanks again
Just wanted to say thanks again for last night you did an amazing job!
Fran has misplaced the second cd, we have somehow managed to comeback with one that has got 'its raining men' on instead?! Do you still have it on your computer? If not dont worry we will just have to remember what an amazing job you did! The music went down a storm, it was fantabulous! xxx
Dear Nick
We just wanted to thank you for an AWSUM set you played at our wedding! It was such fun after our first dance when everyone piled on the dance floor and then you kept them all there untill the very end! It was really really good (and rare) to find a DJ who obviously knows his stuff but also listens to the requests of what we wanted. You did a very good job so well done….I only wish the dancing could have carried on for longer!
Thanks
Hi Nick
Just wanted to say how grateful we were to you for making our wedding evening so wonderful..!! We were so chuffed Nik.
I cannot tell you how many people said 'how great you were' !! You were a star…….XX
Hi Nick,
Just wanted to say a huge 'Thank You' to you for making David & Vanessa's evening reception such a success.
Everyone said how much "they loved the DJ "
What a great job – yet again!!
Thanks again,
Kind regards,
Hi Nick
We had a fantastic wedding followed by our honeymoon is Canada. Just struggling to get into the swing of the normal day to day routine now, rather depressing really after all the excitement.
Thanks ever so much for DJ'ing, we were chuffed to bits everyone was up and dancing all night. You did a cracking job! We'll definitely recommend you should anyone need a DJ in the future.
Best wishes.
To Nick,
Just to say…….
Many Thanks for the great music and entertainment you did for us at our wedding at the Belle Époque on Friday 22nd June 2007.
Paul and I and all our guests thought you were FAB. Well Done!
Thanks Again
Hi Nick
Just a little line to say thank you for the disco at our Wedding.
We did have a fantastic day and evening, everyone loved the music and from what I can remember everyone did a lot of dancing (myself included), and I had aching feet next morning to prove it!
Take care
Hi Nick
Apologies this is a bit late but It's all been completely manic since we got back from honeymoon. I just wanted to say thank you for what a great job you did at our wedding on 28th October. Everyone had a great night and I think the music choice was perfect.
Thanks again
Hi Nick,
We just wanted to say thanks very much for dj-ing at our wedding at Belle Epoque. You managed to keep the dance floor full all night, and everyone had a good boogie dancing to our favourite tunes!!
Thanks again.
Nick,

We just wanted to send a quick email to say thank you for the fantastic job you did at our wedding yesterday. We have had so many comments on the music and your ability to keep the dance floor rocking. We will most definitely be reccommending your services to anyone who requires a dj.

Thanks again
Hi Nick,

We were thrilled to bits with your DJ set and everyone enjoyed themselves.

I will be recommending you to other friends that will be getting married in the future.
I really couldn't have wished for a better evening's entertainment and since the wedding have had many email / text messages commenting on how great your set was and the band's performance.
We've been back at work for a few days now, as we don't head off on honeymoon for a couple of weeks, but we have been like zombies due to all the weekend festivities and lack of sleep.
Alot of feet and legs were aching on the Sunday, but that just shows what a great craic we all had.
Anyway thanks again for your mail and the great DJ set and I hope I can put some more business your way in the future.
Take Care,
Best Regards,
Nick

a big thank you from me and Michelle for last friday

loads of guests commented on the music and you even pleased "geordie dave" which is no easy thing to do!

some of our favourite photos from the day are action shots on the dancefloor

If anybody asks if they know of a dj in the future, i'll certainly pass on your details

thanks again
Nick,
Just a quick note to say thanks for putting on such a great disco at our
wedding, we've only had positive feedback and from what I remember the dance
floor was never empty.
I'll be sure to recommend you in the future should a similar event come up.
Best Regards
Hi Nick,
Just back from our honeymoon and still having flashbacks from the wedding.
We couldn't have dreamed for a better party thanks to your superb skills. I
have never seen that many people over 50 attempt to moonwalk…
We've had endless comments about how great the disco was and there are still
a few bruises and sprains to be compared. Always a good sign.
Many thanks for coming early to set up and I hope you had enough help
getting the kit back into the car.
If you're ever in Brighton or if there's anything we can help you with in
the future please don't hesitate to give us a call.
You made the day unforgettable.
Thank you.
Nick
Please accept our sincere apologies for not writing this sooner – but having
thought we would have the whole summer to relax and enjoy married life – it
has been quite hectic and time has flown by.
We wanted to thank you so much for playing at our wedding on 3 May. It was
very interesting to see which ones you played off the list you gave back to
us and which ones you thankfully ignored! You got everyone up dancing all
night which was fantastic with songs that everyone knew and sang along to!
I know you are playing at Stephanie and Duncans wedding in November so we
shall see you again there.
So again, sorry for writing this so late, and thank you for helping to make
it such a memorable and fun evening. We shall certainly highly recommend
you to anyone we know who requires a DJ.
Kind regards,
Hiya Nick,

Just wanted to say on behalf of Paul & mysel thanks you so much, you did a belting job! We had a really good time andf many of the guests have said what a sterling job you did. Thanks for playing the songs we'd asked for. It was a great night to finish off a great week. If anyone is ever looking for a DJ, I shall certainly recommend you. Keep your eye out on the 'You and your wedding' website too!

Many thanks
Dear Nick,
Just a quick one to say thank you so much for your skills on Saturday! Both Sue and Dawn have been in touch to say what a fantastic time they had and how many great comments they had received – with special reference to the music and great fun dancing – so many thanks. I think we might be in touch again for their next one!
Thanks again and see you soon,
Duel wrap party
Many thanks for the music last friday night – seemed to have the dancefloor full pretty much most of the night so you were obviously doing something right!
Thanks again, Nick.
Best regards,